The Ad Council
🍌
The Ad Council asked us to generate awareness of food waste through their Save the Food campaign. Our aim was to guide and empower consumers to change wasteful behaviors using practical tools that help people make more informed choices every day.
⌄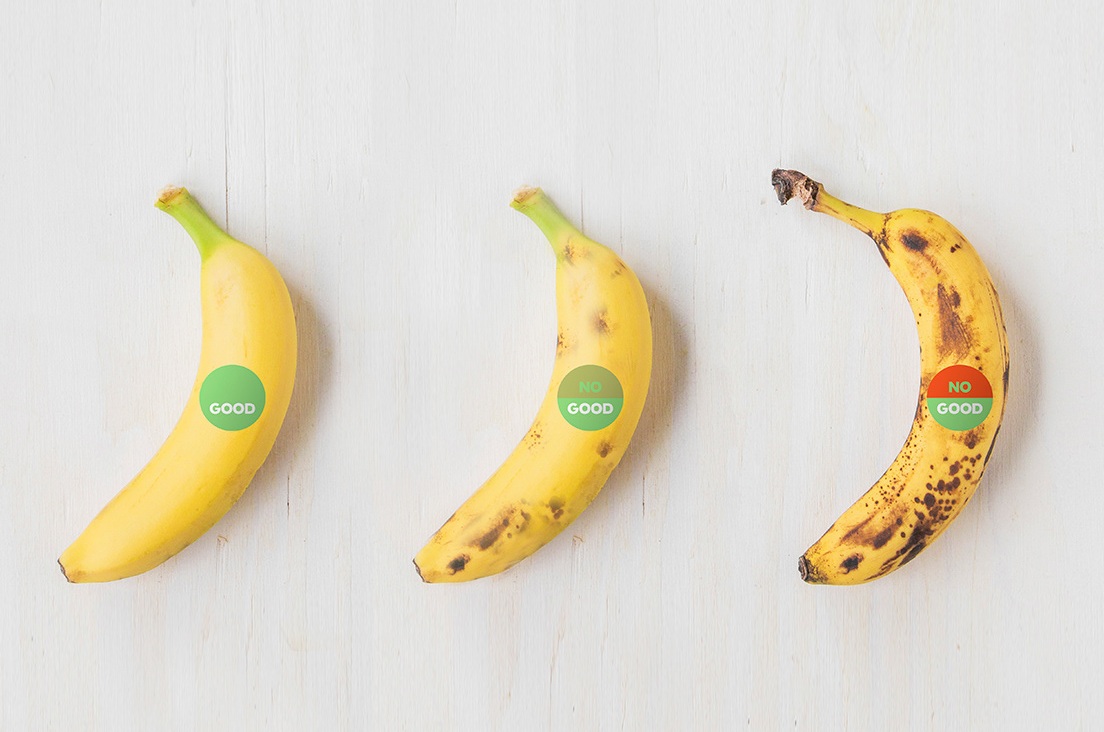 Hyper contextual tools to help the consumer re-conceptualize food expiration. Sapoilage-sensing stickers placed on food change color to show at a glance that food is still edible long past the "sell by" date.
Branded and beautifully packaged food scraps at farmers markets help reframe leftovers that would otherwise have been wasted as desirable. Cooking demonstrations and sampling–just like you'd see with more traditional foods–reinforce that scraps can be nutritious and delicious.
Logo and poster design for 'No Waste Day.' A once-per-year global challenge where people unite to create a day with zero food waste.
A recipe database using only leftover foods, complete with colorful, appetizing photos teaches people how scraps can be used to create delicious meals instead of being thrown away.